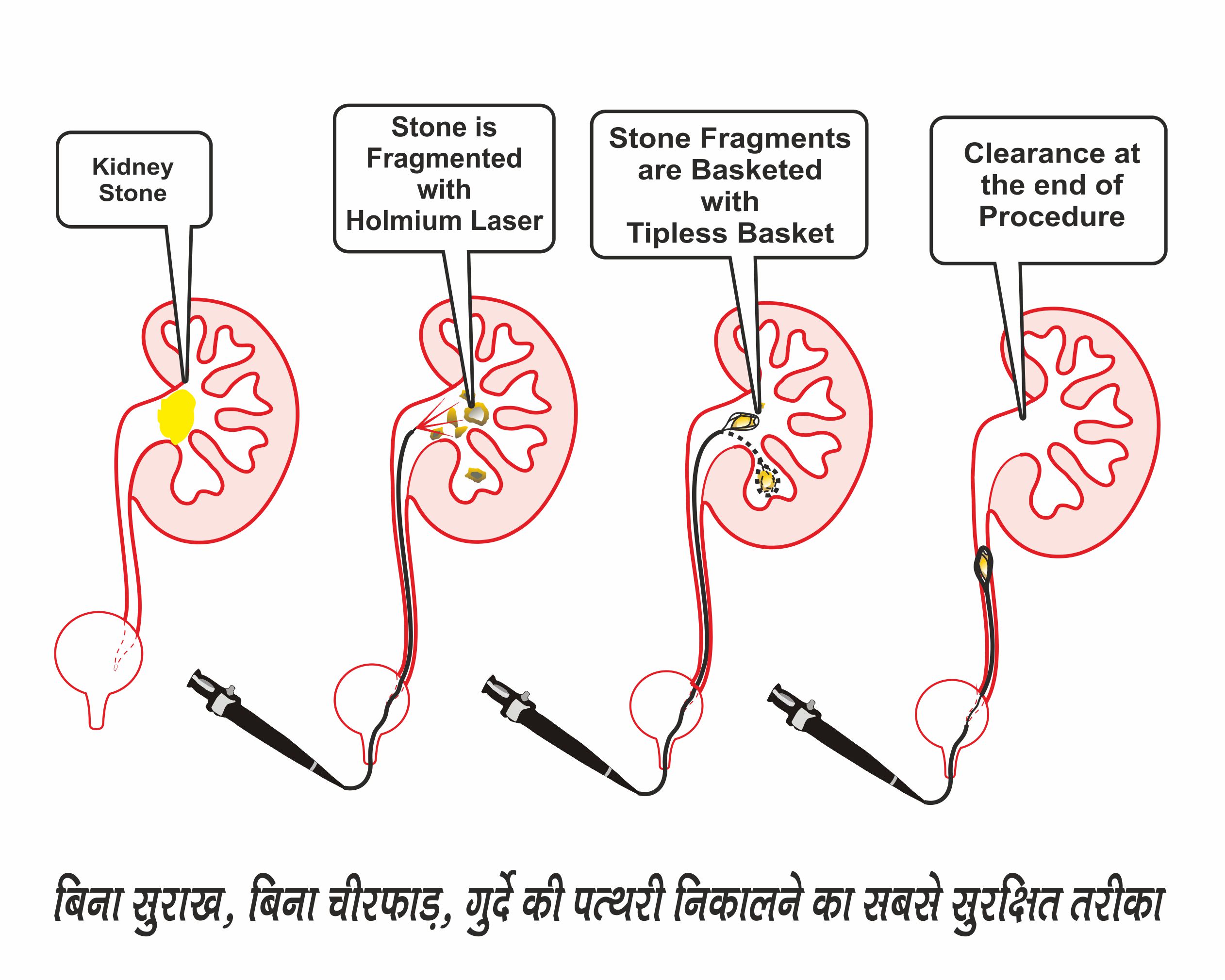 Kidney Stone Treatment
In our endeavor to maintain our hospital as the best kidney stone hospital for removal of kidney stones, a new technology was introduced for the first time in India in our hospital in the year 1998 known as Flexible Ureteroscopy (Now popularly Known as RIRS).
After First workshop on Flexible Ureteroscopy for the removal of kidney stones, Doctor Pawan Gupta started working on several Flexible Fiberoptic Ureteroscopes for the treatment of Kidney Stones. In the initial stages only small kidney stones were removed with tipless baskets. At that time, Flexible Ureteroscopes, Holmium Laser, Tipless Baskets and Access Sheaths were in primitive phase.
In the year 2011 & 2012 Digital Flexible Ureteroscopy (RIRS) was started at R P Stone Clinic Panipat. Now for last several years, Kidney Stone Removal is being practiced extensively with Digital Technology at R P Stone Clinic, Panpat.